One more quilt done! I bought all the material and pattern for this one on the island of Maui.
It is to be a thank you to my daughter for upgrading our flights to Hawaii. Gotta say there really is more room for your legs in First Class.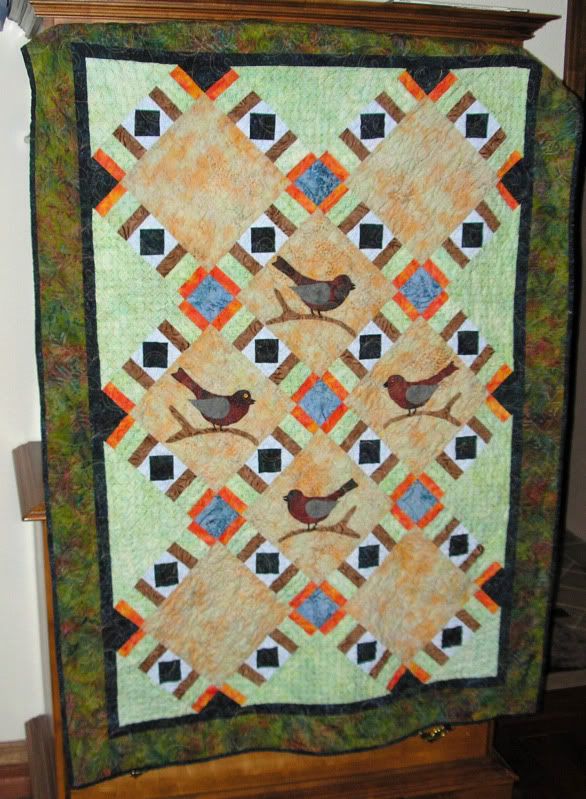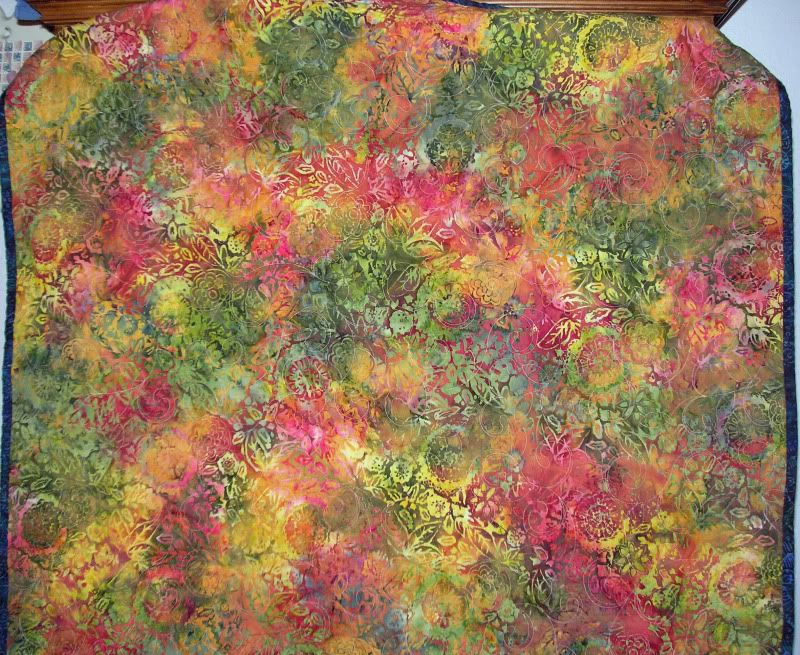 This is the batik back. I LOVE batiks!!!