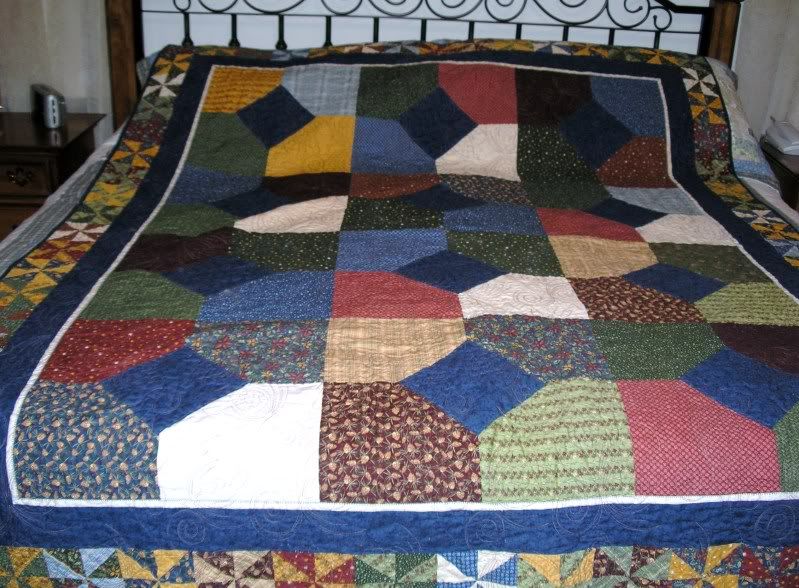 The end of 2011 is near. I have finished several of my quilt objectives. My Dh's 10 minute block quilt is finally finished and quilted. He quite likes it.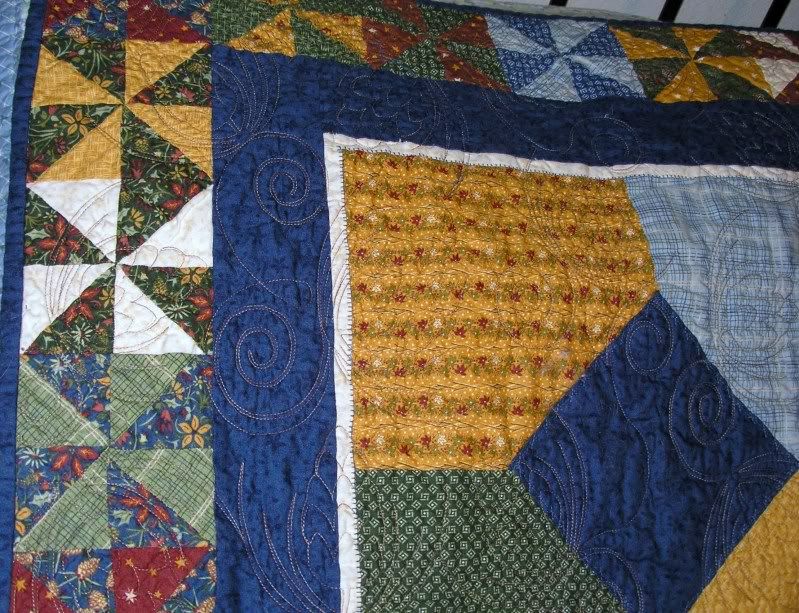 I did a pinwheel pieced border and it was not as hard as I envisioned it.
It is quilted all over with a pinecone motif. One of the fabrics had pinecones on it and it seemed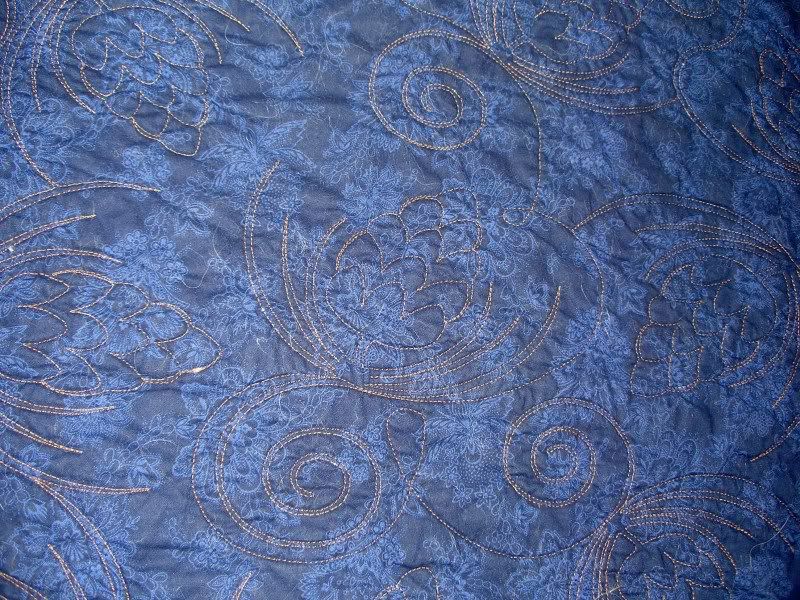 more "Manly" the swirls or squiggles!