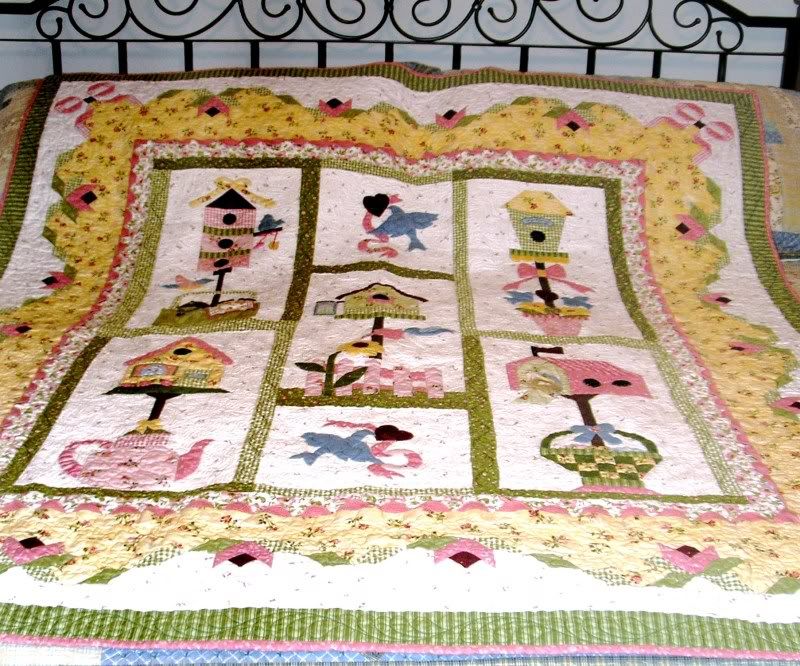 This is a BOM quilt from the Quilt Company called Lovebird Lane. It was pretty labor intensive as the outside border is all pieced. This is for my daughter Jennifer and my objective for next year is to teach Jen how to sew and or quilt. Maybe then I will have just a tad more time to work on my stash and try to get it under control.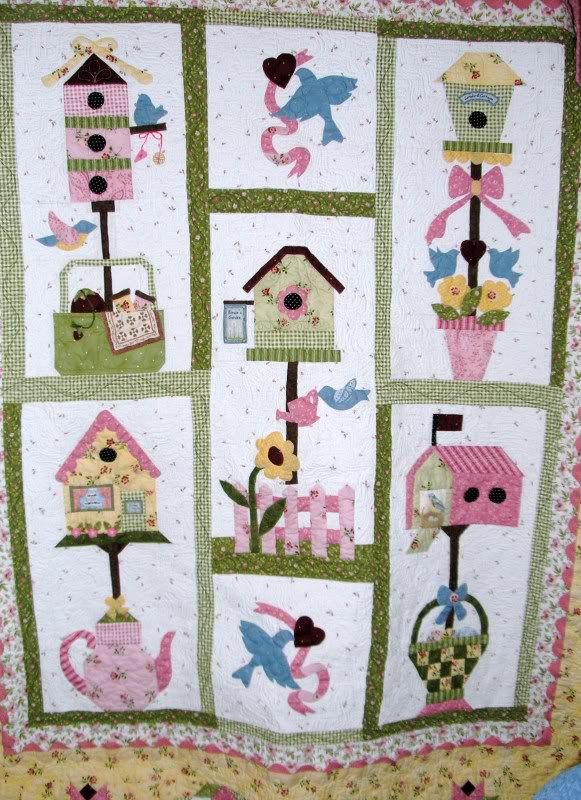 There was quite a bit of applique for this quilt and I think I am getting better at it, but still trying to discover which applique process works best for me.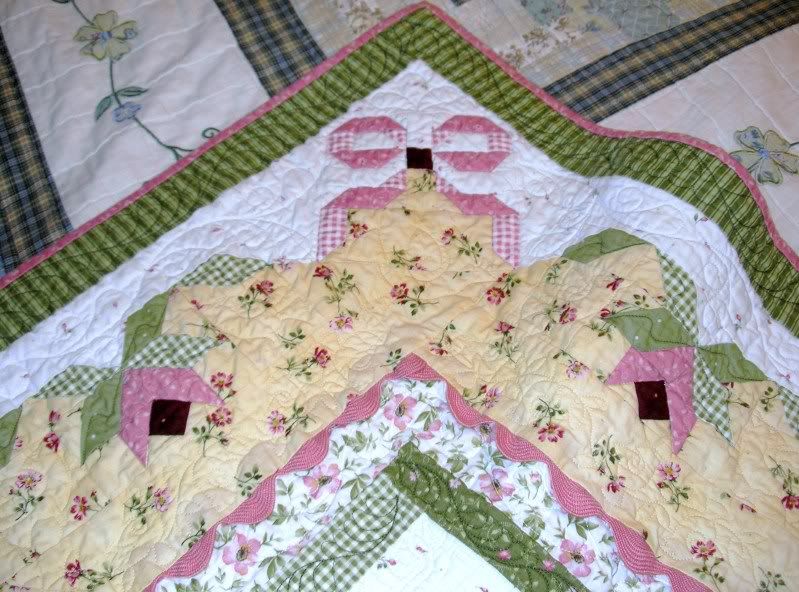 Close up of the pieced border. I really like the ribbon corners and plan on using them in another project.