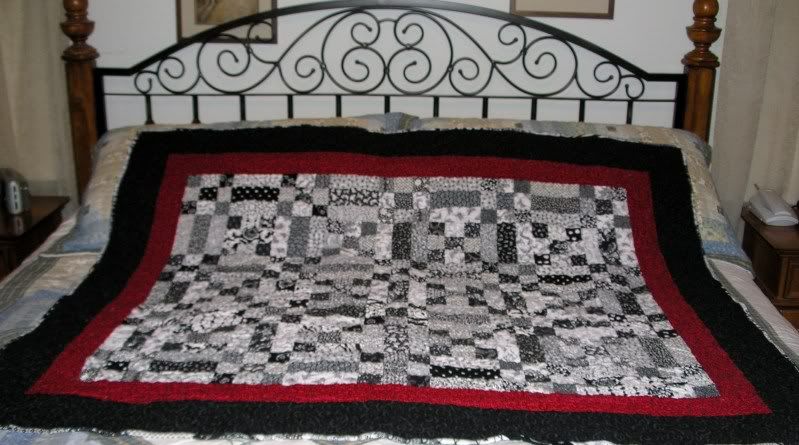 Quilt for Grandson ready to be wrapped. For the binding I sewed 6" x 2 1/2 inch pieces end to end until
I had the correct length. It was a bit more work, but a great way to use up the materials.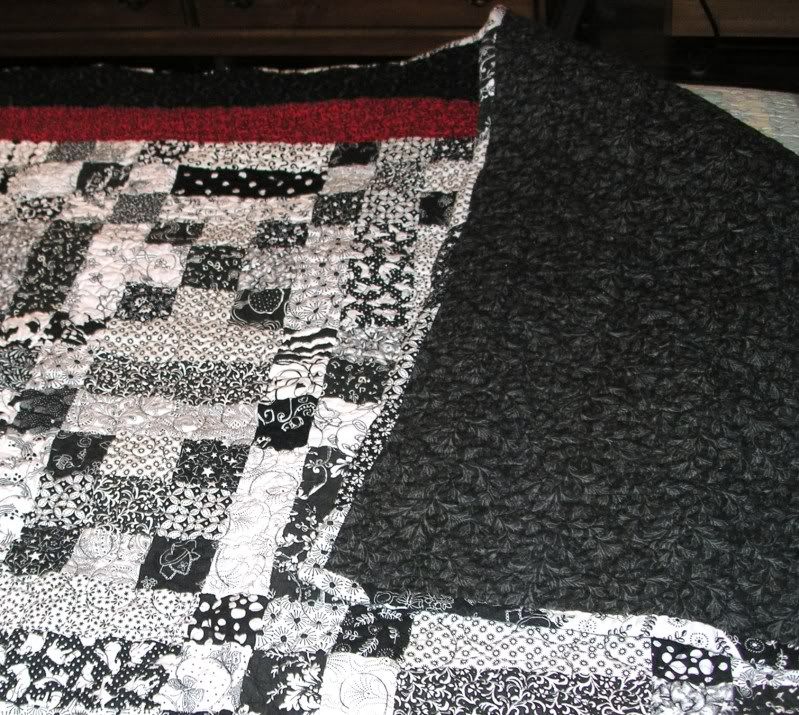 The black on white/white on black fabrics are from a noodle swap with the ladies on the HGTV quilting message board. My first time in a swap and I really enjoyed the experience. I still have some fabric leftover and think a matching pillow case for the quilt my be added to the package.